By Olivier Jacob and Andrew Sobel
The challenge
Most executives can fill their day three times with people who want to meet with them. They need, in other words, a compelling reason to spend an hour with you.
One CEO told me that a vendor in his company pressed him for 'just 20 minutes' to look at what he thought was a big problem. The CEO told him, "I'm trying to schedule this with you, but you have to realize that right now there is a long line outside my door of people who want 'just' 20 minutes with me!"
Middle managers have limited budgets and naturally want to get their money's worth. But time-pressed executives want to get the most for their time.
You need to answer the question, "Why should an executive spend his or her limited time with me, then agree to an upcoming meeting?" The answer must be because you consistently add abundant value of time in your conversations with executives.
The solution: the value of time
Executives gain value from time in several ways. For example:
Learn something new that helps them be a better leader and manage more effectively.
Be informed of a new problem or opportunity.
See an already known challenge in a new light.
Understand how to better achieve your goals and priorities.
Have the opportunity to expand their personal and professional networks.
Here are nine strategies that will help you save time and make a powerful impact when meeting with an executive, whether with a potential or existing client:
Strategy 1: Provide insight from the outside world. Executives are attracted to professionals who have a strong perspective to share. Do you offer valuable insight into industry challenges, technology trends, customers, markets, competition, the economy or government policies?
Strategy 2: Provide internal information about the company. Can you broaden their perspectives based on your knowledge of their organization and people, either through your direct work with the client or through indirect observation and research? If it is an existing client, what information can you share with the executive based on your work with them?
Strategy 3: Align with the client's agenda. If what you have to say doesn't somehow align with their most important goals and priorities, you won't seem relevant at all. The customer will have little interest in your product or solution if they don't see how it will help them support one of their 3-5 priorities.
Strategy 4: Understand and respond to what is important right now. Every leader has a long-term agenda, but urgent short-term issues arise that need to be addressed quickly or given special attention. Don't ignore them because you're so intent on showing your PowerPoint slides! Some of my most productive meetings with CEOs have occurred when we actually abandoned the original agenda to focus on a very current and urgent issue that had come up.
Strategy 5: Challenge them. Internal staff will rarely challenge their boss, which has been confirmed in research studies. For example, challenge your client to achieve even higher goals or to define the problem or opportunity broadly.
Strategy 6: Help them frame the problem differently. Everyone, including the CEO, looks at their challenges through a particular set of lenses. Can you help them see a problem or opportunity in a different light? Can you highlight a problem that is not on their radar right now but that they need to focus on?
Strategy 7: Add value differently. Can you:
Offer to make a quality introduction of yourself to another executive? Help them with something of great personal interest? Prototype an idea for them? Do a review? Pursue the answer to a question they have? Send them qualitative content that elucidates a problem of interest?
Strategy 8: Help them use their time effectively. Never confuse quantity of time with quality of time. Can you help them make the most of their day or prioritize more effectively? What if you could take just 30 minutes to discuss something or make a decision that others spend an hour on? Executives love it when you help them save valuable time.
Strategy 9: Surprise and intrigue them. Executives are always looking for new and different ideas. Can you show them a truly innovative best practice they've never seen outside their industry? Can you illustrate a solution they didn't know existed? Can you highlight an emerging trend they missed? Would you be willing to say "no" to an idea or proposal that everyone else says "yes" to?
Use these strategies in your next meetings and you may find that your client is so engaged that the 30 minutes they allotted you increases to 45 or 60 minutes!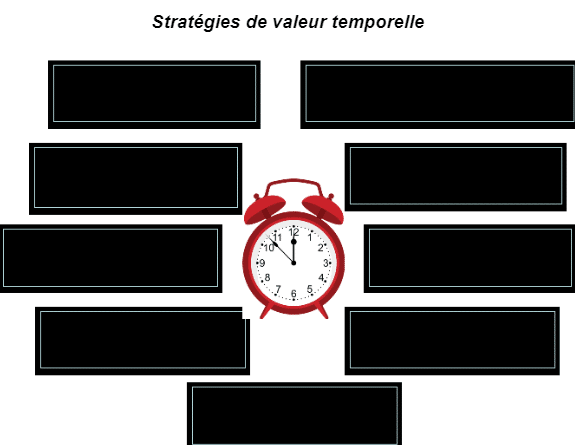 ---
About the authors
Andrew Sobel is the leading authority on the strategies and skills needed to develop clients for life. He is the world's most published author on the subject, having written eight best-selling books on customer relationships, including the international bestsellers Customers for Life and Power Matters. More than 100 leading firms, such as PwC, Citibank, UBS, Booz Allen Hamilton, Cognizant, Deloitte and many others have used his book Clients for Life to develop trusted advisor skills and increase their clients' revenues.
Olivier Jacob has decades of expertise as a coach, trainer, and conference facilitator on the topics of management and sales. Author of the book "Make your business grow" and passionate about personal effectiveness, strategy, sales, commitment and new technologies, he created Inéa Conseil in 2008 to help companies sell more and better, and managers better mobilize their employees.